Portugal Participatory Budget
Role

Head of design at Bright Pixel

Responsibilities

Lead Designer · Project management

Tools

Adobe illustrator · MS code · Git

Resources

Django CMS · Bootstrap · SASS · Unsplash photos

Bright Pixel was commissioned to re-make the Portuguese Participatory Budget web app for 2018 and the next years.
My role was Lead Designer, overview the specifications with the client , and coordenate the work with the developers. We manage to do this project with a small team.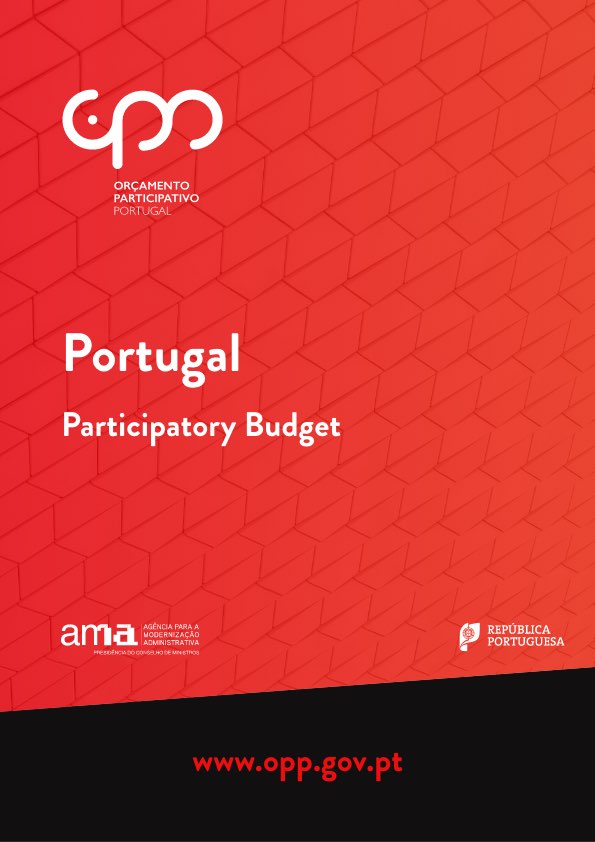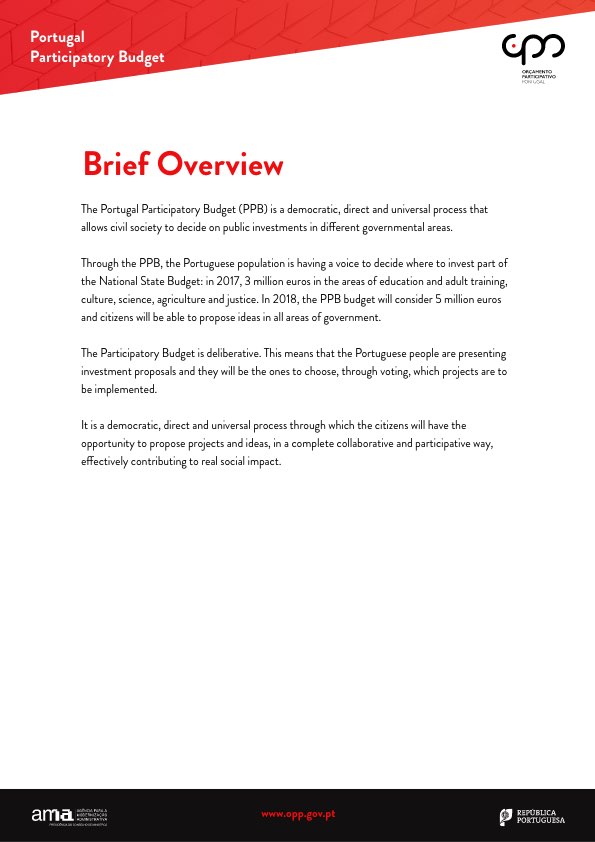 On the design side, the primary goals were to improve the old navigation and take a new approach in presenting the projects on the website and facilitating the voting system.
The concept was to have a one-page site with all the essential information strait on the homepage because this way, we push the content to be more transparent and more focused and reduce the hassle to know how it works thru many pages.
The approach in the projects was to give a more "Kickstarter" like kind of feel. Something that did not exist before, and with carefully chosen icons, we marked a more playful platform that helped the proposed budget ideas stood out.
The brand guidelines already existed, but I manage to present some variations of the design, and the client ends up choosing a red-based scheme with Brandon Grotesque with the main font.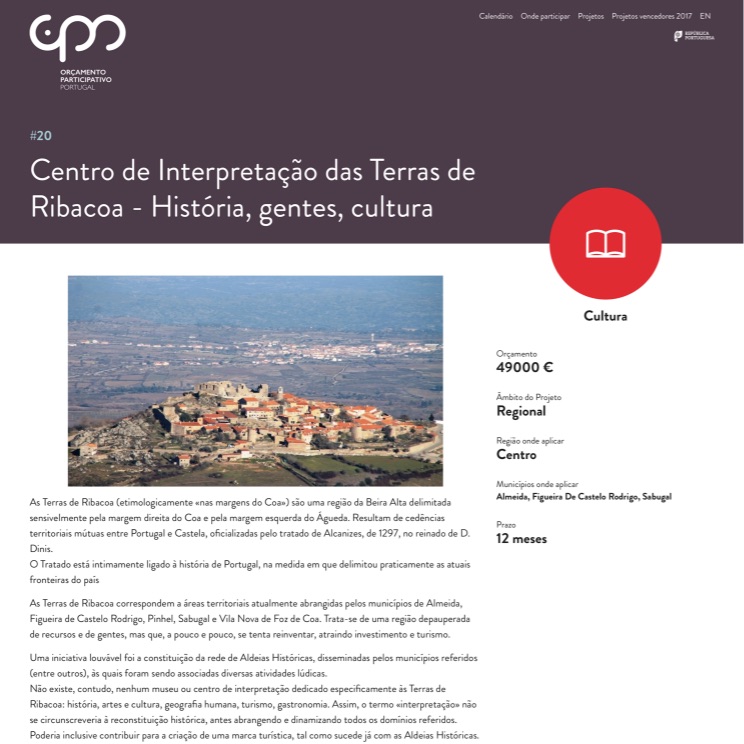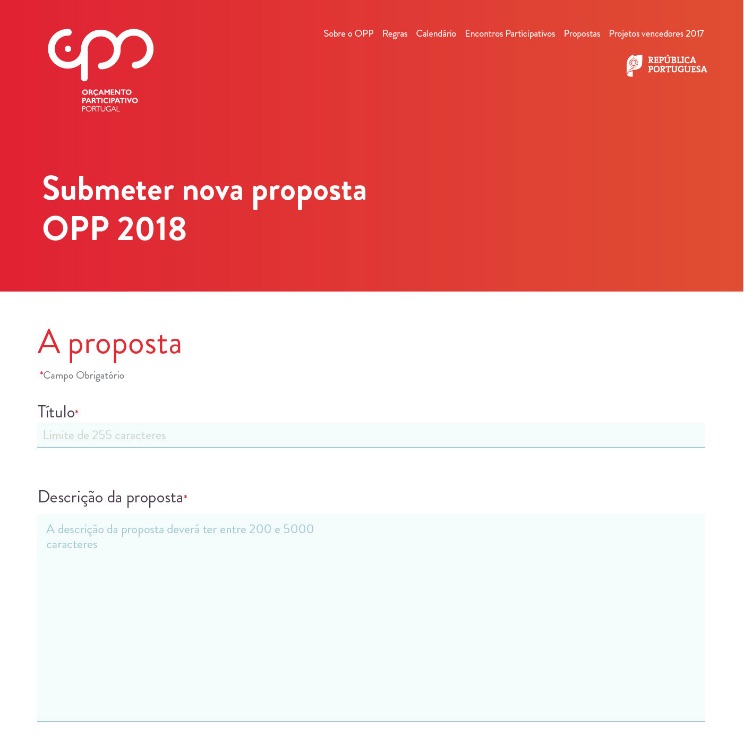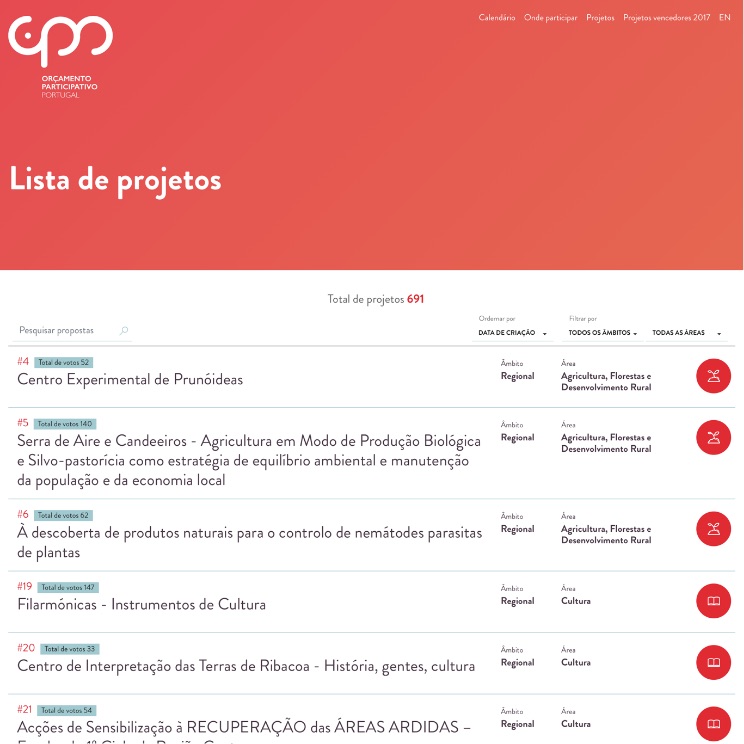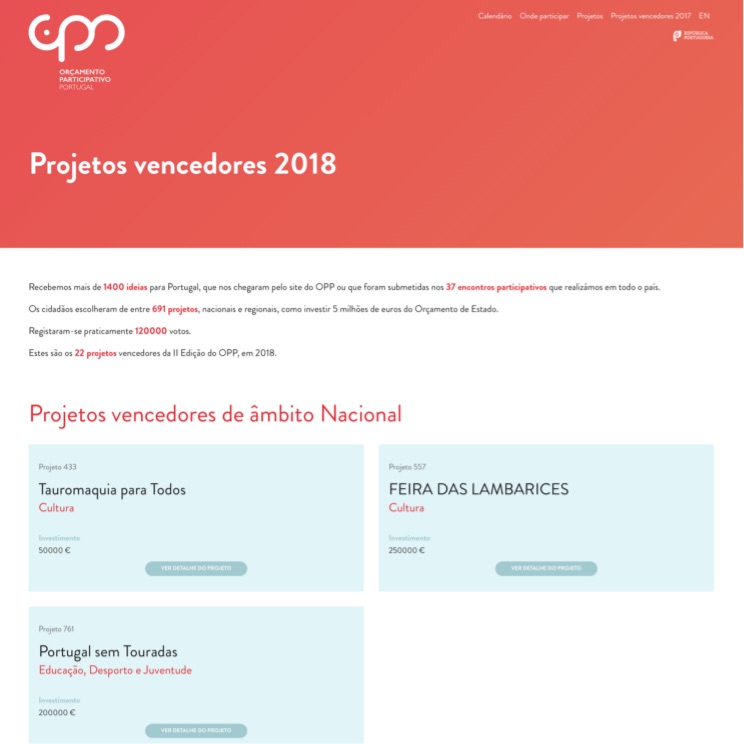 Icons
One small improvement was creating a more friendly way to identify the different government areas that would be awarded news ideas, and consequently, with more budget.
Icons on the web always were the best wat to create a visual reference to an action or a theme. I wanted to keep it that way.
The result was a nice playful mix of line icons from an icon set and designer by myself.
The voting flow
The hardest task on this project in terms of UX was the way to vote.
We had to build a flow that made it as easy as possible but, at the same time, secure and trustworthy.
The vote had to be validated with the national ID card or the passport for foreigners that might live in Portugal and wanted to participate.
We had an API's on the government side to validate the documents, and that part went well. We still had to have bulletproof code, and from the design perspective, we made 3 variations of the flow and tested with users to validate the flow and make sure it was not going to be in the way of the initiative's success.